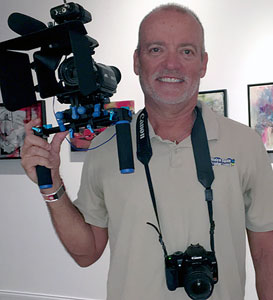 Doug Barkley
Principal Videographer for Video Dude Productions
Doug has been involved in the South Florida video production industry since 1988. His experience in both the production and engineering sides of broadcasting and video production gives him insight into what makes a great finished product for his clients.
Working for a diverse range of clients such as National Geographic, The Neptune Society and Australian Oceanic, as well as local businesses, groups and individuals, Doug and his team of production professionals have the experience to make your ideas come to life for you and your customers.
Let's Make Something new!
If you have a project that requires our services, or there's a question, comment or something we didn't tell you about regarding any of our video services, please use this contact form. We will respond to your submission as quickly as possible!