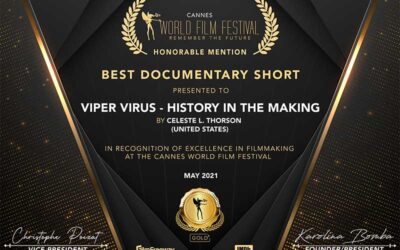 Viper Virus wins Honorable Mention in Cannes World Film Festival! Our pandemic documentary "Viper Virus: History in the Making" won Honorable Mention at the Cannes World Film Festival. Jointly produced with Celeste Thorson of DogTV Productions, LLC., it...
read more
Let's Make Something new!
If you have a project that requires our services, or there's a question, comment or something we didn't tell you about regarding any of our video services, please use this contact form. We will respond to your submission as quickly as possible!